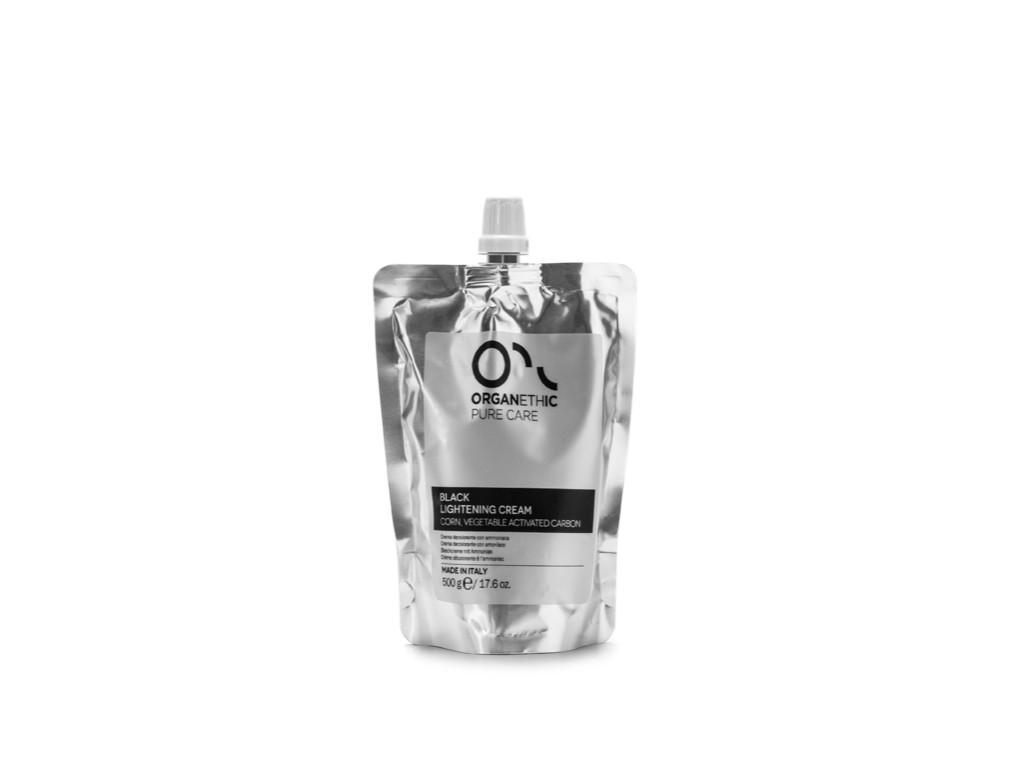 Lightening cream with Activated Vegetable Charcoal which guarantees the neutralization of warm shades during the lightening phase. Its formulation, made with 50% of oil, contains a particular sugars complex (Sucrose and Maltose) for protecting hair structure when lightening.
With BLACK LIGHTENING CREAM, ammonia and ammonia free, it is possible to highlift up to 8 levels, 1:2 dilution with Cream Developer up to 30 vol.
Excellent texture perfect for any lightening techniques.