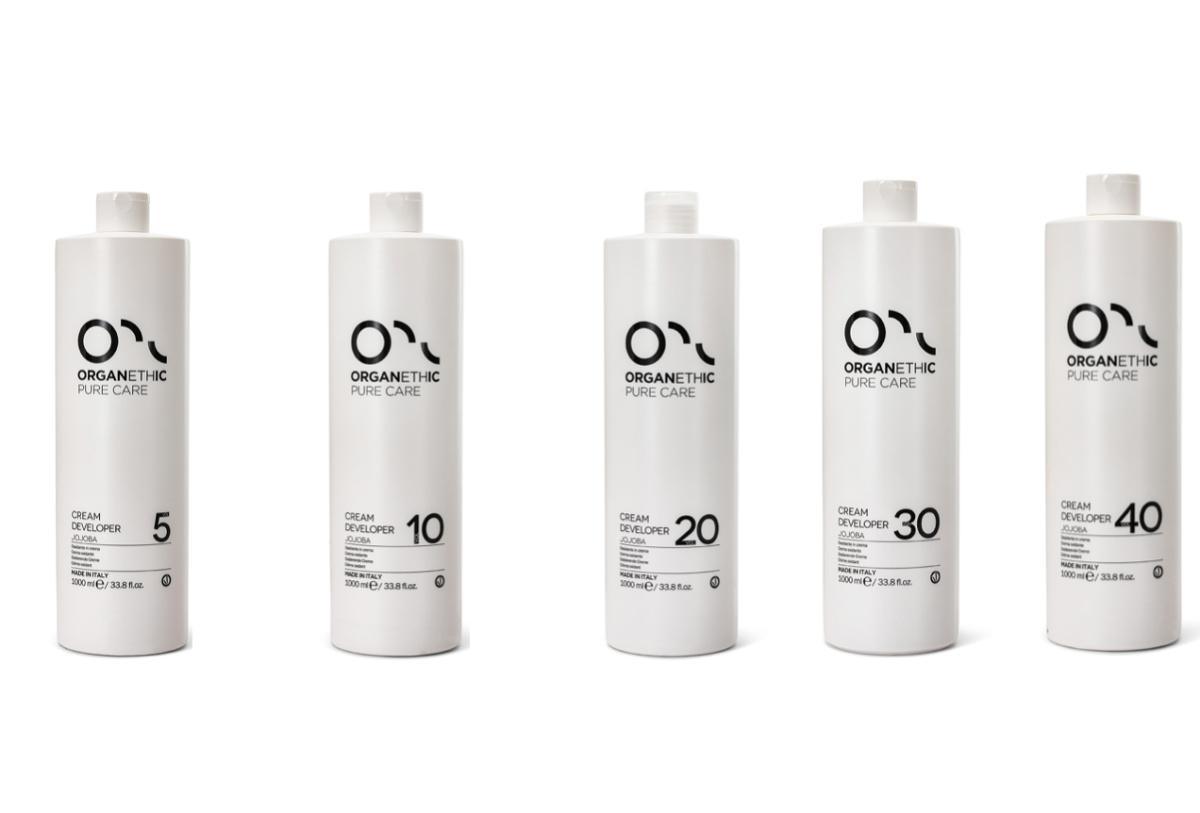 Creamy oxidizing elixir rich in hydrating and relieving nutrients.
It improves hair structure. Immediate and stable rheological feedback (thickening). It makes oxidation process more stable. It has a highly performative effect with Colorganic and Color Pure Care colouring gels and creams. It enhances the result of decolouring Lightening Cream. It conveys shininess. Easy to rinse.
Available in:
Gloss Developer 5 Vol | 1.5% – Cream Developer 10-20-30-40 Vol | 3%-6%-9%-12%
Directions for use
Before use, carefully read the instructions and warnings on the packaging.
JOJOBA OIL
LIMNANTHES ALBA OIL
GRAPE SEED OIL
LINSEED OIL
RICE OIL
SWEET ALMOND OIL