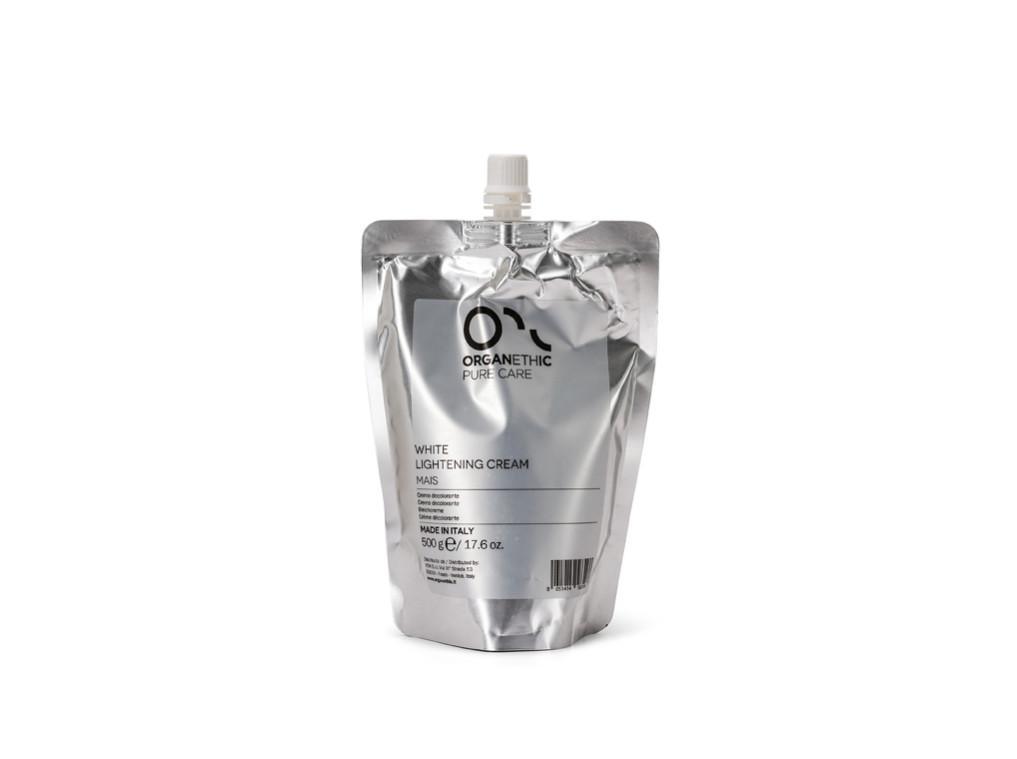 Gentle cream for natural lighting with soothing and moisturizing properties in dilution 1:2.
Easy to mix, respects the hair and the health of professionists who use it. Its texture is perfect to be used on the scalp. The hair will be much more hydrated than using classic bleaching powder.
5 Vol for 1 tone | 10 Vol for 2 tones | 20 Vol for 3 tones | 30 Vol for 4-5 tones | 40 Vol for 6-7 tones
Directions for use
Before use, carefully read the instructions and warnings on the packaging.
BEESWAX
CASTOR OIL
CORN PROTEINS