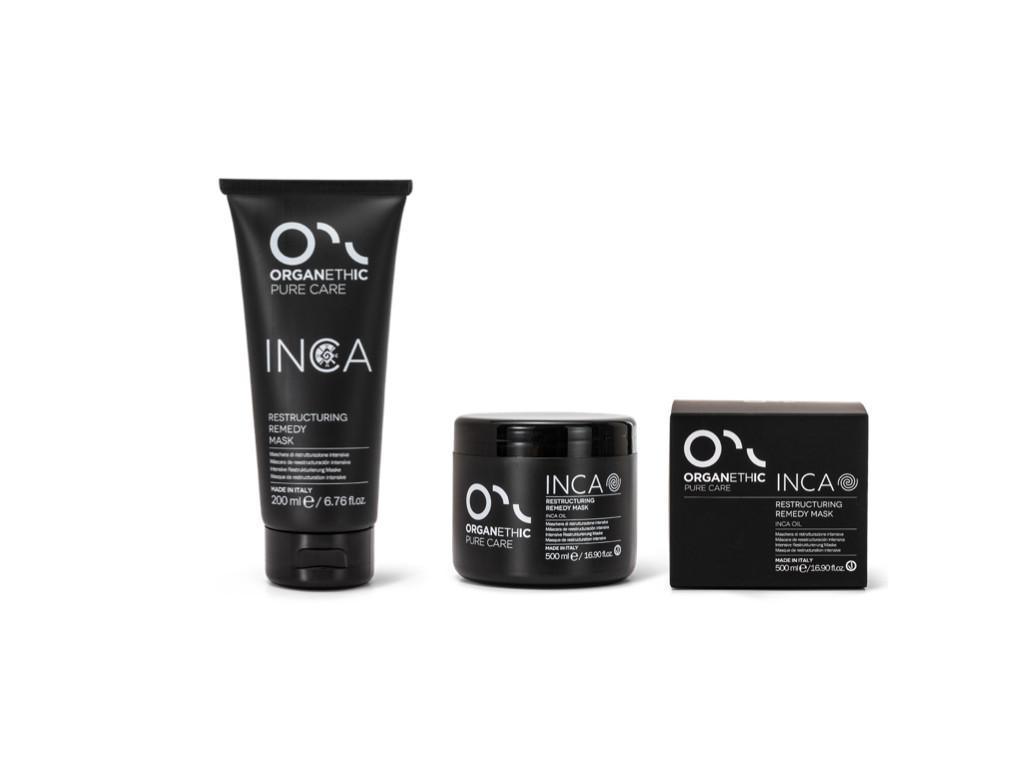 Professional treatment of intense and deep reconstruction, ideal even after the color service.
Formulated with the special regenerating oil INCA rich in unsaturated fatty acids and active ingredients restructuring and restorative, repairs dry hair, very dry, degenerated, deconstructed, bleached, colored, damaged and damaged giving body, silkiness, softness. Restructuring Remedy Mask transfers new regenerating molecules rich in collagen and elastin to the structure, which are activated under heat or with a cuff. Strengthens the hair fiber making it visually more disciplined luminous and elastic. Instantly untangles the hair by nourishing it deeply.
SIZE
200 ml – 500 ml / 6.76 fl oz – 16.90 fl oz
HOW TO USE
After shampooing, apply a small amount of cream to the hair, then massage evenly. Leave on for 15 minutes, rinse thoroughly.
NATURAL INGREDIENTS
INCA OIL
Antioxidants, anti-aging and restructuring properties. Rich in Omega 3, 6, 9, polyphenols, vitamins A and E. Thanks to its unsaturated fatty acids, it restructures deep into the hair and is able to mitigate the destructive effects of free radicals and the aging of skin and hair.
Cold extracted by squeezing the fruit.
JOJOBA OIL
SHEA BUTTER