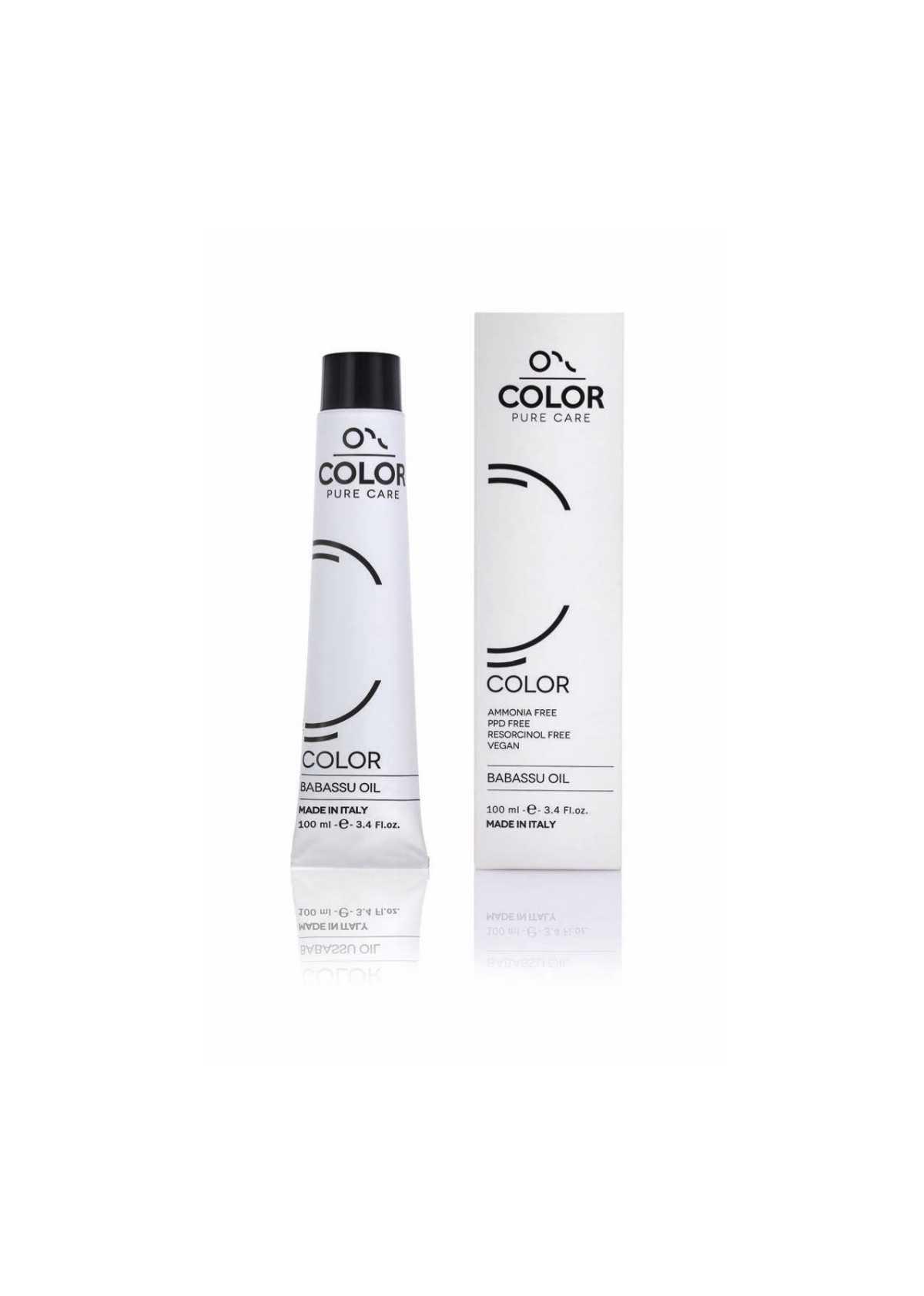 Processes of continuous research and adjustment of formulas allow us to progress day by day in order to obtain the most suitable colours for the most demanding professional that wish to work with an innovative approach. Thanks to formulas rich in Active Natural Ingredients we are able to obtain impeccable results and high level performances without damaging the hair and scalp's health.
Our ethic choice of protecting our health is at the hearth of the new Color line, actions and products:
- AMMONIA FREE means to protect the professional from the side effects of the continuous use of
ammonia which is particularly harsh for soft tissues.
- PPD FREE means to protect the customer's skin in order to avoid future abnormal reactions.
- RESORCINOL FREE to limit allergic reactions.
- VEGAN OK certified for Ethical Vegan products that exclude components and ingredients that do not
respect life and the environment in compliance with the European regulation.
Technology and nature allowed us to create a formula that provides an extremely versatile colour: with only one line of product we can obtain three different results. The professional is free to unleash his or her own creativity with simple and efficient tools.
- PERMANENT
- demi PERMANENT
- semi PERMANENT
BABASSU OIL
MALVA
CAMOMILLA
ARGAN
TSUBAKI OIL
INCA OIL
Directions for use:
C COLOR is a new concept of integrated product that combines a methodology of reconstruction of the hair and an innovative color service. A multifunctional system that combines coloring and hair care in one service. It is realised with natural and organic active principles and it assures strong, moisturised and shining hair. The hair coloring cream C COLOR guarantees the perfect covering of white hair, uniformity and a long lasting result. Moreover, thanks to its versatility, it provides three different levels of colour with just one line of product: permanent, semi-permanent and demi-permanent.
C COLOR is the perfect color line for those who wish to dye, nourish and restore hair deeply. It is a real perfect beauty treatment if you are looking for:
- a eco-friendly colour
- a gentle coloring system
- an ammonia free product
- a safe and sure way to cover white hair
- possibilities to obtain intense long lasting shining points or little changes or shades - a product that will maintain healthy, strong, smooth and moisturised hair.
The innovative formula C COLOR offers all the benefits of the professional permanent oxidation color, but it does not contain ammonia, PPD, silicones and resorcinol.
Another step forward to guarantee a new bearable and gentle color service.
It is innovative, integrated and reversible.
PERFORMANCES AND TECHNICAL FEATURES OF C COLOR:
- 100% covering of white hair
- 100% covering of white hair
- bleaching power to 4/5 tones
- gentle to scalp and hair
- multidimensional radiant results
- perfect balance base-points
- long lasting results
- possibilities to obtain light changes