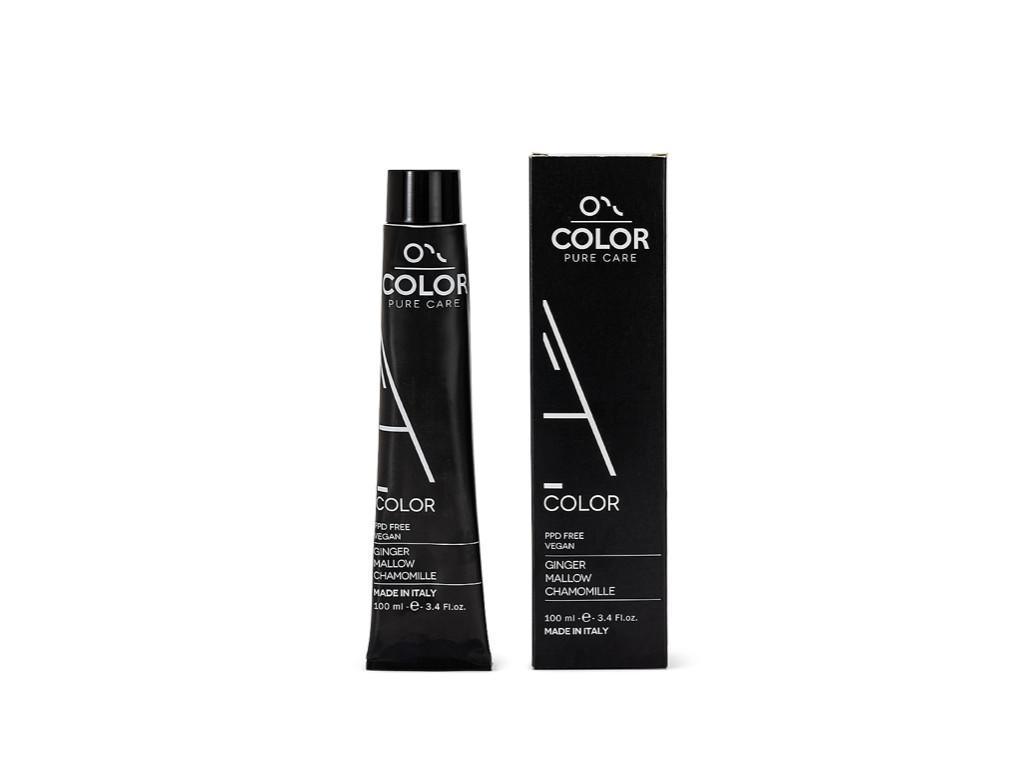 CLASSIC PROFESSIONAL COLORING CREAM SYSTEM
A COLOR , has been developed to satisfy the needs of hairdressers and their clients. Its particular composition, rich in moisturizing, emollient and soothing ingredients, makes it a unique coloring line that combines Micro Pigments, Argan oil, Chamomile oil, Macadamia oil, Mallow oil, Silk Proteins and minimally ammonia (less than 2%). It gives a defined color with a natural look, a perfect coverage of grey hair, it offers a long-term results, the skin is left clean and the dye doesn't weigh on hair and doesn't leave any residue. The hair appears nourished and natural. A unique coloring, whose purity promotes integrity, health and beauty of hair and skin.
Professional coloring cream system.
Color for professional looks formulated with creamy and silky texture that allows for a smooth and uniform application. Rich in hydrating and calming ingredients such as Chamomile and Mallow, it's gentle on the scalp and hair.
Directions for use
Before use, carefully read the instructions and warnings on the packaging.
ARGAN OIL
MACADAMIA OIL
CHAMOMILE EXTRACT
MALLOW EXTRACT
SILK PROTEINS