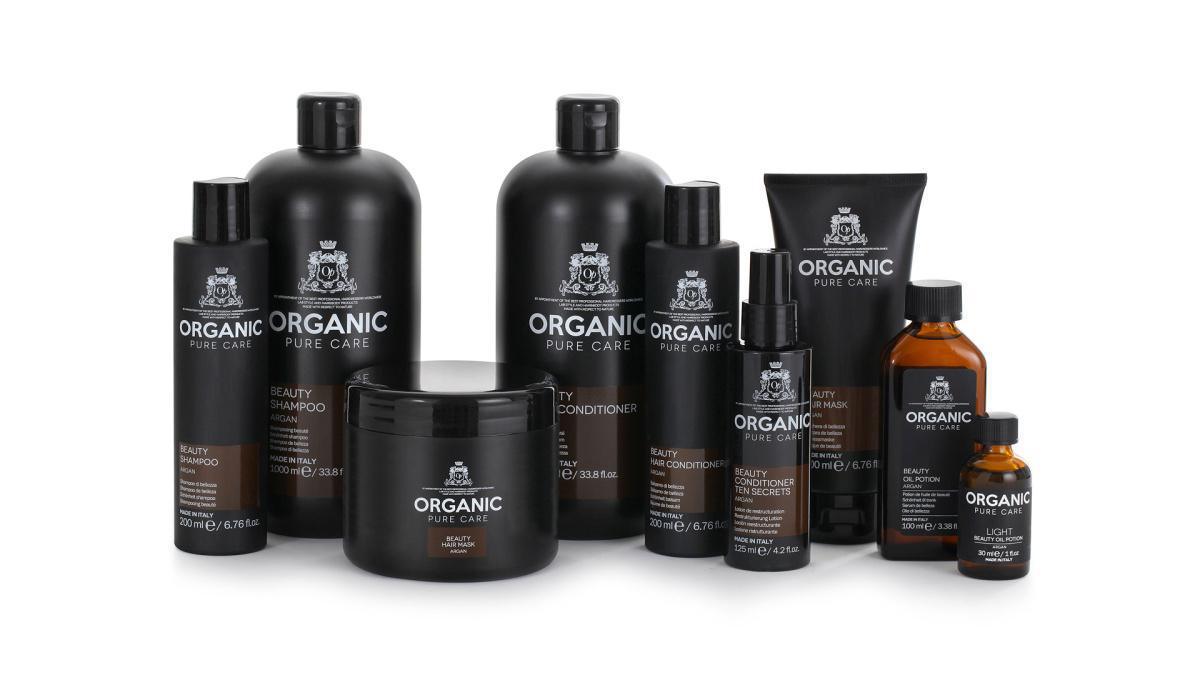 Beauty line features a precious ingredient – Argan oil – also known as "liquid gold". Argan oil is extremely rich in beneficial nutrients including fatty acids, and vitamin E. Its properties make it particularly beneficial for the hair and skin.
HAIR: Argan oil makes hair softer, silkier, and shinier. It is ideal to treat split ends and tame frizzy hair. It makes hair more manageable and adds a healthy, attractive shine to any hair style. Argan oil is an ideal step to add to your daily routine after blow-drying.
SKIN: Argan oil is most commonly used as a skin moisturiser to hydrate and soften skin. With its high vitamin E and fatty acid content, argan oil is the ideal product to give skin a natural boost. It absorbs easily and is non-greasy and non-irritating, which makes it a great natural moisturizer.
Argan oil also has an anti-oxidant effect, making it the ideal anti-aging product. It restores elasticity and leaves hair shinier and softer. It enriches hair with nutrients and repairs damage. Immediate benefits can be seen in people who use argan oil on their hair. It is an excellent agent for taming frizz, promoting shine, creating softer, more manageable hair..